Boat Show Denmark returned in style
Just under 27.000 visited the boat exhibition in Fredericia, and they didn't just come to look.
After a four-year break caused by the corona virus, Denmark's large indoor boat show could mark a great "comeback" when the doors closed on Sunday afternoon for Boat Show Denmark 2023.
26.805 visitors made their way past Fredericia over the two weekends, and they proved that the longing for the good life on the water is alive and well despite the times' adversity in some areas.
- For us it has been super good - yes, I would actually call it an extreme success, says Dan Christiansen, owner and director of Bluebay Marine in Silkeborg.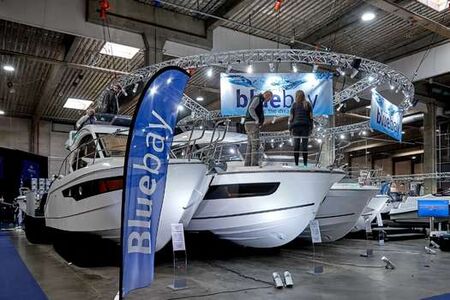 - There have been a lot of visitors, but most importantly, there was great "quality" among the guests. A lot of people came to actually see and shop. We have received a large number of subjects, and in the days between the two exhibition weekends we were lying down to prepare offers and conclude deals, says Dan Christiansen.
According to the director, the sales have spread across the entire range of boats, and among other things, a Jeanneau Merry Fisher 1090 Fly worth two million kroner has been sold over the counter in Fredericia.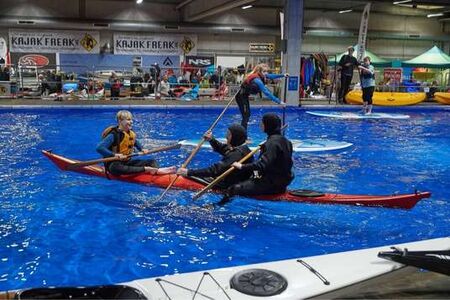 Busy at Kajak Freak
Also at "Kajak Freak", which in terms of exhibition has chosen to switch to Boat Show Denmark, the satisfaction was great:
- It has been a great experience, not least because the audience here per definition has an interest in activities on the water and knows something about it. Here we don't have to explain which way the boat should turn, says owner Brian Justesen with a smile.
- We have sold quite a few at the exhibition to former sailors who may no longer be able to cope with a large boat, maintenance, bottom painting etc., but who are still drawn to the water when the sun and spring come. We have also sold many of our smart, inflatable kayaks for approximately DKK 7.500, which sailors can have in a hatch on the boat.

And of course we have sold many ordinary kayaks - it seems that we only have to bring a few back to Vinderup, notes Brian Justesen, who was also pleased with the great kayaking activity in the large Boat Show pool right next door the stand.


Satisfied chairman
Dirch Petersen, chairman of the industry association Ship & Boat and owner of Dragør Baadeyard, is delighted that Denmark's only indoor boat exhibition is back in good shape after the involuntary corona break.
- I have experienced a really good atmosphere with both exhibitors and visitors, and the setting here in MESSE C is absolutely perfect. Despite a four-year break and the slightly changeable times we are in now, I hear about good contacts, a desire to buy and the seriousness of the visitors. We also have our own at Dragør Baadeyard had a very positive exhibition, where we also had many Zealand visitors to the stand. I think Boat Show 2023 sends an optimistic signal for both the industry and the boat people, concludes Dirch Petersen.