Schools set sail at Boat Show Denmark

Ranum Afterschool and Skolerne i Oure offers lots of activities and lectures at the boat exhibition in Fredericia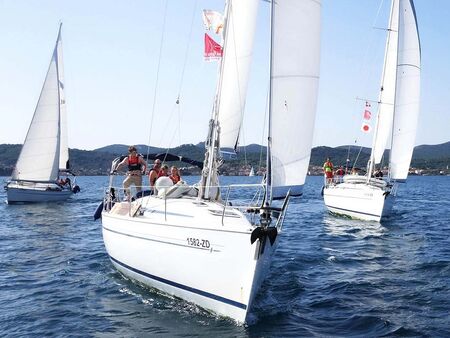 Colleges and secondary schools with sailing lines are important for introducing new generations to the joys of sailing life - and Boat Show Denmark is an important showcase for potential future students. So, in other words, it is a good symbiosis when, among others, Ranum Efterskole and Skolerne i Oure participate wholeheartedly in Denmark's large indoor boat show, which opens in Fredericia in just two weeks.
- We have an area of ​​250 square metres, where we naturally present our courses within sailing, diving, surfing, Coral Restoration, tropical sailing, yacht skipper etc.
We also have a number of activities, including a surf simulator and a diving tank of 10.000 litres, where visitors have the opportunity to try diving while they are in contact with an instructor via intercom, says superintendent Olav Storm.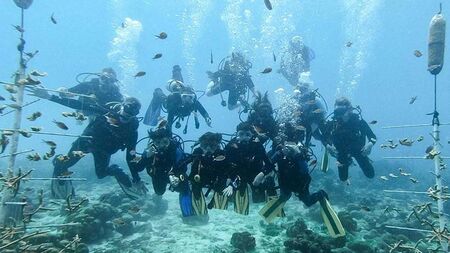 - In addition, we are exhibiting our specially designed AIRA 22 school boats, of which we have half a dozen. And then we show a large coral aquarium and talk about how to grow corals and look after them, adds Olav Storm, who shortly after the Boat Show sends 67 students to Thailand for a few weeks of tropical sailing in catamarans.
Visit to the stand and lecture on stage
Jesper Henriksen, head of Skolerne i Oures sailing lines, is also looking forward to introducing the many maritime offers that the people of Fynbo have at post-secondary school, boarding high school, college and summer courses. The school invites all former students to Fredericia and naturally hopes to meet many potential new students as well.
- We have experienced increasing participation in sailing both before and after corona, and we look forward to teaching even more young people the joy of sailing as well as the human and professional skills that come with it, says Jesper Henriksen.
Skolerne i Oure will be visited on the stand by Felix Schmidt and Anders Mundelin during the first weekend. The couple have learned to sail in Oure, and they talk about the first baby steps in a program series which will be launched at the Boat Show, where they will also be on stage with the lecture "Wind in the sails" on the first Saturday/Sunday.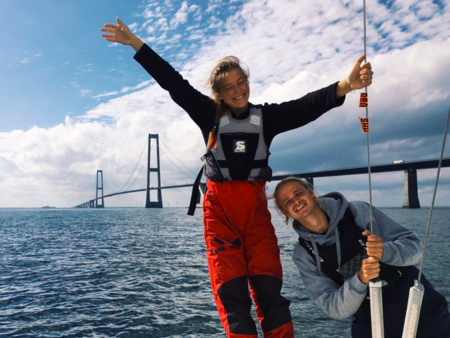 Skolerne i Oure is also involved in other exciting presentations on stage, namely "Do you love wind in your hair and do you have adventure in your blood", "From green sailing to the America's Cup in 10 years" as well as the high school project "Oceans of Hope", in which Ranum Højskole also participates in.

- And then teacher Anders Kronborg Kjær talks on both Saturdays about the possibility of both sailing and taking a youth education at our boarding school. There is a large dropout of sailors when they start youth education, but by living with us, time is not used for transport between school, sailing, strength training and so on. We also drive them to rallies etc., and we have a strong sailing environment with many like-minded young people, notes Jesper Henriksen.
Boat Show Denmark takes place in MESSE C Fredericia over two weekends, 24-26. February and 2-5 March 2023. The program on Thursday 2 March has an extra focus on young people, who are offered free entry to the exhibition on this day.