Spacious beauties with motor and sails at Boat Show Denmark
Siim Båd & Motor and Luffe Yachts experience a search against the larger boats - this is reflected at Boat Show Denmark
Although the times are a bit uncertain, the interest in the larger boat types has not disappeared - this is the message from both Siim Båd & Motor from Silkeborg and the Kolding shipyard Luffe Yachts ahead of this spring's Boat Show Denmark in Fredericia.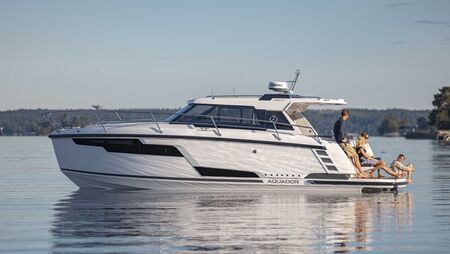 - We are actually experiencing a good search against the slightly larger motorboats. There is a clientele that doesn't have to ask anyone before they buy, and they want good space and comfort, says Peter Fris, boat consultant at Siim, which is one of Denmark's largest motorboat dealers.
The trend will also be reflected in the mid-judge stand: - We have a large stand with many large boats. It will be some of the heavy lifting from the large shipyards we drive forward - and I expect we will present at least seven motorboats from 30 feet and up, notes Peter Fris.
Among other things, Siim offers the Danish premiere of the family cruiser Aquador 300 HT, and then the audience can take a closer look at a wide bouquet of Nimbus boat types up to 40 feet, as well as Flipper 900 ST, 900 DC and probably 800 DC.
- We also create a department with our Dutch Maxima tender boats in sizes from six to eight and a half metres. There will be something for every taste, occasion and wallet, promises Peter Fris.
Luffe 40.20 has wind in its sails
On the sailing side, the audience can, among other things, board Luffe Yachts' newest 40-foot boat: - We are coming to Fredericia with our Luffe 40.20, which has not been exhibited before. It is a markedly modernized version of the popular 40.04 with, among other things, greater standing height, double steering wheel, tailgate that can be lowered, hull windows and much more, says owner Oluf Jørgensen.
The Kolding shipyard has been very busy in recent years, and despite the somewhat uncertain times, it is still not the smallest boat types that customer interest is concentrated on:

- A boat like the 40.20 has a good size and is the type of boat that has the most wind in its sails right now. So we are looking forward to showing it off at the boat exhibition and generally talking about our work with materials and custom-built boats, says Oluf Jørgensen.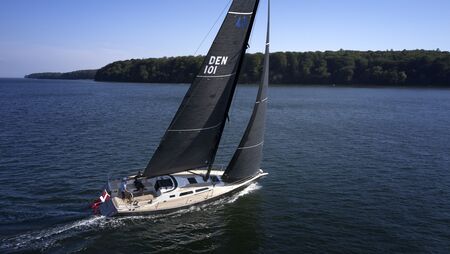 There are already more than 160 exhibitors on the list for this spring's Boat Show Denmark, which takes place over two weekends, 24-26. February and 2-5 March 2023.
---
MORE INFORMATION: Contact Fair Manager Lars Søndergaard, FAIR C, tel: 75922566, email: ls@messec.dk