The boat industry's nestor has news for the Boat Show

Denmark's large indoor boat show is an indispensable part of the boat industry's food chain, believes Henrik Reese, who presents three Danish premieres.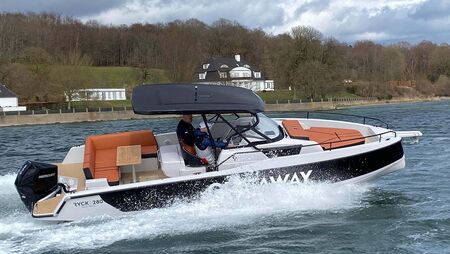 For more than five decades, Henrik Reese has been a professional boat dealer, and for just as long he has exhibited at the traditional Boat Show in Fredericia. - There are probably not many others who have been involved right from the start, smiles the 76-year-old from Southern Jutland, who has seen the industry's ups and downs throughout his long career with Reese Marin.
- The Boat Show is absolutely indispensable, even if the industry and thus the exhibition's role has changed. There has been a consolidation, so we are fewer, but more robust dealers, who have optimal facilities and our own exhibitions, points out Henrik Reese, who has 3600 square meters under roof for storing and displaying boats at the harbor in Aabenraa.
- So from my chair, the boat exhibition today is less about direct sales and more about presenting news and showing the flag. Our own exhibition is not worth much without a large, joint exhibition to bring people into the fold - it is a lifting tool for us. At the Boat Show I always meet many new people that I wouldn't otherwise get to see in my own shop. We have a chat, build a relationship, and then they stop by Reese Marin in Aabenraa.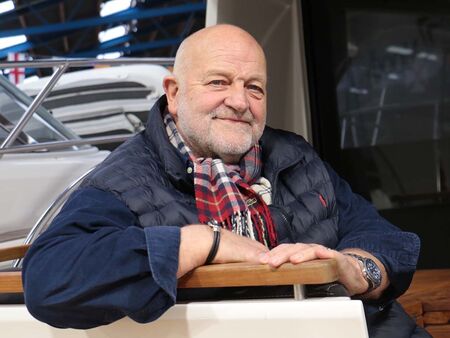 Fantastic and inspiring environment
- An indoor boat exhibition is also unique in that the audience can compare the boats in one day. They can, for example, look at our boat model, and then go over and compare the equivalent at Nimbus or Bavaria etc. It will not be possible to do it in the same way at the companies' own local exhibitions, without driving around from town to town. And then there's just the whole atmosphere - it's a fantastic and inspiring environment to be in, also for new sailors, says Henrik Reese, who also meets many of his German customers in Fredericia.
Henrik Reese would very much have liked to present sailboat news from Hanse, Dehler and Moody, but unfortunately the delivery windows do not match the Boat Shows' schedule. - On the other hand, we can present the new Targa 32 Aft Door Coupe, which is shown indoors for the first time anywhere. It costs around four million kroner and is delivered directly from the shipyard to the fair. Then we also have the Danish premiere of the Marex 330 Scandinavia, which was boat of the year in Europe in 2022, as well as the premiere of the German novelty from Hanse, the RYCK 280, says Henrik Reese.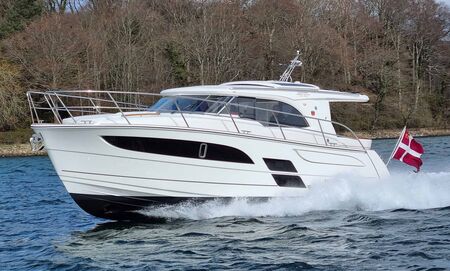 The seasoned boat dealer and sailing personality is still the CEO of Reese Marin, but he has handed over the ownership to his son Kasper Reese and Service Manager Michael Hohmann. - But I have an employment contract for a dozen more years, so of course I will go to Boat Show Denmark the next several times as well, he states with a smile.


There are more than 190 exhibitors on the list for this spring's Boat Show Denmark, which takes place over two weekends, 24-26. February and 2-5 March 2023.