Palby shows news and awards prizes at Boat Show Denmark

On Friday 24 February, Denmark's largest boat exhibition gets underway, where up to 30.000 visitors can meet, among other things, one of the country's largest wholesalers in boat equipment, Palby Marine.
The other day, Palby Marine's 2023 catalog arrived from the printing house with almost 800 pages and approximately 15.000 item numbers. The Kolding company does not have quite that many at the Boat Show in Fredericia, but there will nevertheless be enough to look at, says marketing manager Christina Rosenkvist.
- As a wholesaler, we do not have direct sales at the stand, but we create a number of "exhibition islands" where we show the most exciting products and news from over 30 selected brands. This applies, among other things, to news from ePropulsion electric motors.

There is no doubt that electric motors are the future; we also experience this at fairs abroad. It is an area that people are actually ready to invest in, and we have models from approximately DKK 8.500 up to around DKK 78.000, says Christina Rosenkvist.
She adds that the green and sustainable theme is repeated in other of Palby's products:

- We present, among other things, a delicious Gill sailing set, where 98 percent of the jacket and trousers are made from materials from recycled plastic bottles or recycled fibres, and also International's B-Free bottom paint, which is environmentally friendly in a special class.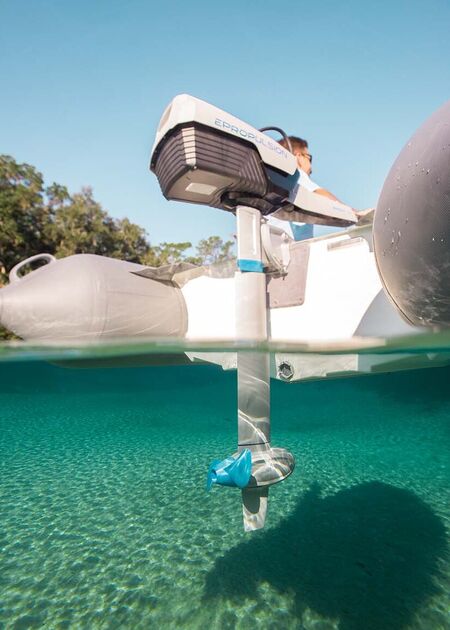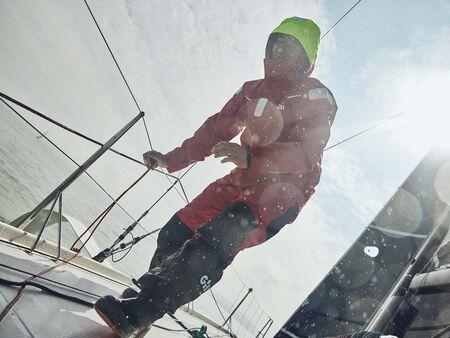 The latest in GPS, charts, plotters, sonar etc. from B&G, Lowrance and Simrad will of course also be found, just as you can take a closer look at refrigerators and coolers from three manufacturers as well as a wide range of boat equipment from Palby's own brand 1852.

You can also experience a novelty from Hurley Marine, namely a smart holder and waist device to get a jet ski or similar from the water onto the boat's jetty. - We also set up a workshop environment, with polishing machines, pumps, lubrication, oil and so on, reports Christina Rosenkvist.
A pat on the back with the Palby award
Palby Marine is also behind the Palby prize of DKK 10.000, which is awarded at the Boat Show on 25 February as a pat on the back and recognition for an actor who makes a positive difference to the boat industry.
This year's nominees are Helsingør Sailing Club (for the initiative Sjælland Rundt Sailing Week), Danske Tursejlere (for their ability to gather the tour sailors) and Danish Sea Rescue Society (to create safety and security at sea).
It is the sailors themselves who, via a vote, decide who will run with the prize, which has previously gone to Tempo Bådsalg and Hou Maritime Efterskole.
So after a four-year Boat Show break due to corona, the joy of anticipation reigns in the Kolding company: - We are so looking forward to "getting on grass again", and we can sense from the sailors that they are also looking forward to to come to the fair again - so we expect a really good atmosphere and a great number of visitors, concludes Christina Rosenkvist.
There are more than 190 exhibitors on the list for this spring's Boat Show Denmark, which takes place over two weekends, 24-26. February and 2-5 March 2023.